Dropshipping. The term might seem fancy or complicated – but the idea is pretty simple. Put simply, Dropshipping is a business model that allows anyone to start a business online and sell products, without ever having to maintain an Inventory or stock the items. Instead, you purchase the item from a third party and have it shipped directly to the customer.
If you're a beginner to the world of Dropshipping, ambitious to get started…. I got you covered!
Keep it Simple at the Start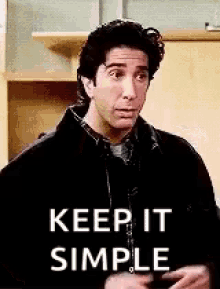 Dropshipping is certainly not free. You will have to pay the platform you start with and might have to maintain a monthly cost while doing so. However, you need to start with something that offers you a simple path into the dropshipping world. Find a platform that appeals the most to you, and try and figure out how it can help the customer base that you plan to have. Once you have narrowed down your potential starting platform, all you have to do is start and do your best to succeed.
Use Multiple Platforms
Succeeding at Dropshipping takes time, and people often drop the exercise altogether once their starting platform does not offer them the success they expect. However, you need to be patient and diversify while you're at it. Sticking to one platform will effectively cut you off from a large number of customers. Once you've earned your start on one platform, it's advised to immediately start looking at other areas to expand your brand and bring more customers in. The internet is massive after all, and it helps to have multiple avenues to explore it.
Do Not Shy Away from Social Media
Marketing your dropshipping brand is another thing that demands focus and dedication from the very start. You have to market your brand as much as you can and engage users while you're at it. Dropshipping is there to make things easier for customers, and they realize that once they see your brand maintain a strong marketing presence. For that, being active on social media and utilizing a diverse marketing strategy is what you have to do. Engaging customers, including current ones, on multiple social media, can keep your brand fresh and approachable, which is what you want.
Choose Vendors Carefully
One of the biggest risks with dropshipping is not having control over the quality of the product that's purchased from your platform. After all, it's the vendors that take care of the shipping. Building your brand is thus highly dependent on the people you work with, which is why you have to take great care while selecting them. Choose your vendors carefully and assess whether their organizational values suit the vision you have for your dropshipping platform. The less careful you are in this selection, the tougher it will be for your platform to grow.
Build Your Own Store
While it may be easy to use other platforms such as Shopify for your dropshipping business, sooner or later you will have to branch out and form an independent store. Once you've established your customer base, your brand will take on a look that is defined by the people who interact with it. A brand identity is what you want to carry forward as you need people to associate a certain image with your business. There's nothing better than creating your store to do that, as it allows you to fully control the kind of experience your customers will have with your platform.
Enter into E-Mail Marketing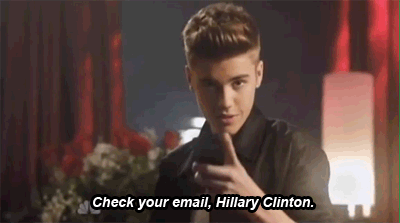 Once you've gained customers, maintaining them is all on you. You have to make them feel like they're a part of your brand's identity and management, and you have to engage them personally to get that message across. E-Mail marketing allows you to do that and much more. It involves reaching out to your customers privately and relaying the information you want them to have. You can empower your customers in the scope of your brand, making them feel like a bigger part of the overall picture. Keep your customers in the loop!