There's nothing that screams "dream career" as loud as having Instagram as your main source of income. And, contrary to what many people believe, it's not just celebrities who get that privilege! There's a lot you can do to make your bucks through the photo and video sharing website – whether you see it as a side hustle, or actually manage to make it your main career.
In this article, I'm giving you a round-up of how *anyone* can make money on Instagram. Let's get into it!
Selling Physical and Digital Products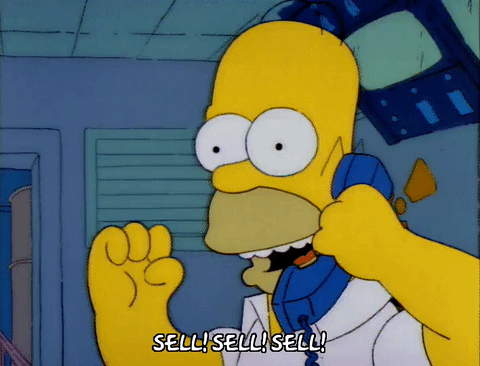 Over the course of the last few years, Instagram has turned into a very strong generator of sales for ecommerce brands. Since users have begun to discover and buy products directly from Instagram, they have introduced many new Business Account features like in-app checkouts, shop button and product tags, making the whole process even easier.
You can use tools such as Square which turn Instagram posts from your feed into fully shoppable sites in 3 simple steps. All you have to do is:
. Connect your account to Square
. Tag items in your posts you want to sell
. Click "Publish" and launch your own website.
It really is that simple!
Publish Sponsored Posts
The influencer market is still on its rise without being saturated and it's a good time to jump on the bandwagon, as people still prefer word of mouth recommendations over ads or brands.
The best part of this is that you don't need to have a solid following to start making money with sponsored posts. Most brands will pay close attention to the engagement rate when choosing the right influencer, so even big brands like to work with nano and micro-influencers.
As influencers have in-person interactions with their subscribers, they deliver better results, which means you can get an offer even if you have less than 1000 followers on Instagram!
Become a Brand Ambassador
Although sponsored posts work well, most brands are looking for long term partnerships with influencers, so they seek brand ambassadors who can promote the brand in a positive light on a regular basis.As Instagram is still the most preferred site for the influencer market, it's a perfect place for users to find brand ambassadors. Large brands also send products and give-aways to ambassadors so they can promote and review them.
Most brand ambassadors sign contracts with companies to promote their products, to get better results brands look to find an influencer who has a following that represents the target audience. Brand ambassadors on average make a standard salary of around $40-50,000. Even if you don't have too many followers, brands prefer micro-influencers to major celebrities as micro-influencers have a more loyal and engaged audience. 
Promote Affiliate Links
To make money through this method, you need to join a high paying affiliate program so that you can add affiliate links to your page and make a commission on the generated sales.
Look into joining affiliate networks like Shareasale, Clickbank and Impact for example. No matter how many followers you have, inserting a clickable link in your Instagram bio is easy. Once you get more than 10k followers, you can also create clickable links within your posts.
Followers pay close attention to posts, so using captions to tell about affiliate marketing links is a great option. Although, all links on Instagram posts are non-clickable, so adding URLs isn't the best idea. Thus, it's preferable to write a call to action, inviting your followers to click on the link in your bio.
Sell Your Photos
As everyone knows, Instagram is definitely a visual platform. If you take high-quality photos then there is a chance that people may be willing to pay for your best images. Think of how many people purchase stock images online. Obviously this does depend on your photography skills, but the more you practice and polish these along with learning editing and composition, the greater the chance that you will be able to make some money from these images.
The more authentic looking the photos are the better, rather than obviously staged ones. You want your image to look real, not played-up for the camera, users can usually tell.
You can promote your photography portfolio on Instagram using suitable hashtags. Once you have a big enough follower count you could reach out to websites such as Foap to sell your pictures directly.